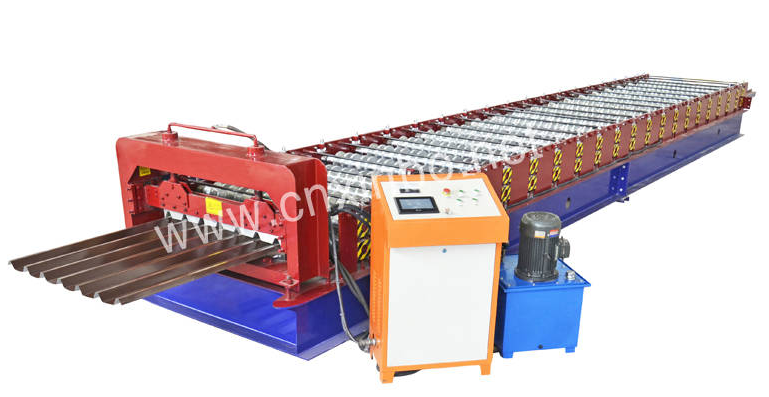 Wall roof panel making machine is mainly for all kinds of roof and wall panel. Using PPGI,GI plates and coils.
This machine includes decoiler for coil—forming part—cuting part—-automatic computer part.
It saves workers and high production quality and lower cost.
Now this kind machine is popular on word and its products roof wall panel are using for house, workshop, garage,hospital and where needs the house or place for building.
We had exported to Russia, UK,Poland,South africa, Bolivia, Mexico,Dubai,Ethiopia,Nigeria etc